The Elements of Pizza
April 19, 2018
Patsy's Cookbook
July 18, 2018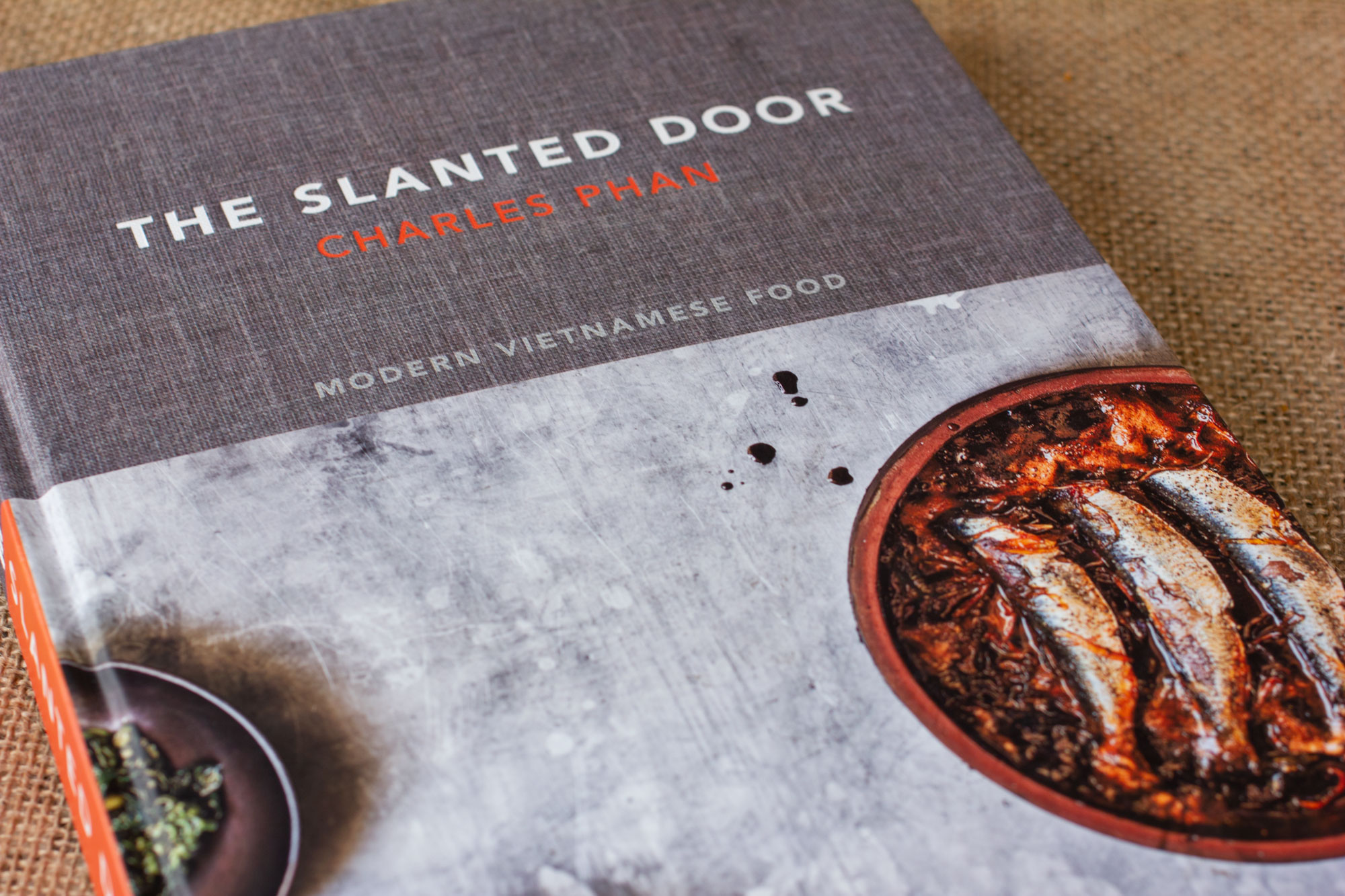 by Charles Phan
The long-awaited cookbook from The Slanted Door, James Beard award-winning chef Charles Phan's beloved San Francisco Vietnamese restaurant.
Award-winning chef and restaurateur Charles Phan opened The Slanted Door in San Francisco in 1995, inspired by the food of his native Vietnam. Since then, The Slanted Door has grown into a world-class dining destination, and its accessible, modern take on classic Vietnamese dishes is beloved by diners, chefs, and critics alike. The Slanted Door is a love letter to the restaurant, its people, and its food. Featuring stories in addition to its most iconic recipes, The Slanted Door both celebrates a culinary institution and allows home cooks to recreate its excellence.
TSG Review
At first glance this book looks really nice. The beautiful pictures in this coffee table cookbook are very well done and I have high hopes for the recipes themselves. It's based of a San Francisco Restaurant that currently has a 4.2 on google so you know the restaurant is pretty good.
I followed all the recipes exactly as written.
Fried Shishito Peppers
Serves 6
One of the simplest recipes in the book turned out to be one of my go to recipes to impress guests. Fry peppers, add salt, and serve. Just the flavor of the mild pepper and the surprise chance to get the one or two hot ones in the batch. Exciting!
This is a nice warm weather drink that is a nice balance of gin, grapefruit, and elderflower. My grapefruit rose didn't come out that great-i probably should have taken the picture on the first drink not the last!!
Grilled Rack of Lamb with Tamarind Sauce
Serves 4
Grilled lamb is often accompanied by mint jelly to cut the gamines of the meat and I am not a fan of mint. This uses tamarind for the same purpose and it tastes so much better. It also uses quite a lot of fish sauce and until now I thought that stuff was disgusting. Now that I have used it the way it should be used this dish wouldn't taste nearly as good if it was left out.
Ginger Beef Vermicelli
Serves 2 to 4
A very nice version of beef and garlic, again using loads of fish sauce and even a flavored fish sauce is served on the side. This was the best dish I made out of the book and I ate the entire thing in one setting. I felt like a happy pig. Bright unami flavors of steak, garlic, and ginger over some rice noodles and lettuce topped with peanuts.
Corn and Mushrooms
Serves 4
This my be the first vegan meal I have tried in a cookbook review. Fresh corn, mushrooms, and green onions stir-fried in a garlic sauce. Simple and super easy I have already made this six times. It is easy to in the Midwest where sweet corn on the cob is 6 for a dollar right now. The mushroom in the recipe is a king trumpet mushroom, big enough to make the dish five or six times over. I also tried shiitake and button mushrooms and they all work well.
Summary
What a cool cookbook. Most of the dishes are for 4 people but it must be for people who eat like birds or are going to have lots of other things to eat as well. I think the recipes are more suited to half the number it says in the book even for the drinks section. Fantastic pictures with each recipe and a Basics section that shows you how to make common ingredients for many of the recipes like flavored fish sauce and fried tofu. It also takes you through the history of the chef and restaurant which is pretty cool. . The flavors were all so good and many of the recipes are pretty easy, many of them are stir-frys too.If you are interested in modern Vietnamese cooking this cookbook is for you.